Modern Languages at Queen Anne's aims to build upon the great breadth of language learning experiences which girls bring with them, as well as to support all the girls in the exploration of new language opportunities.  We want to stretch and challenge girls in the modern languages department through the learning of French, German, Mandarin and Spanish, which form the core of the languages on offer.
At GCSE, most girls are expected to take a modern language and we encourage them to take two languages where possible. Successful study of a modern language demonstrates a skill and knowledge base recognised as invaluable in the modern workplace. Combinations of French, German and Spanish can be studied but pupils are always welcome to discuss other possible language options.
The Department
Head of Modern Languages: Mr Antoine Rogeon
Second in Department: Mrs Julia Bushby
MFL: Ms Maria Ashcroft
MFL: Mrs Kathy Baldwin 
MFL: Miss Angela Barber
MFL: Ms Frances Dannatt
MFL: Mrs Catherine Ennis
MFL: Mrs Andrea Lawrance
MFL: Mrs Caiyun Wang
MFL: Mrs Samantha Whalley
Based in the Challis building, the department boasts excellent facilities, a dedicated IT suite and staffing to meet the needs of all learners; individual requests for non-core languages are always acknowledged and girls are given the tools they need to progress successfully to examination level.  We hope that by the end of U4 all girls will have had the opportunity to explore several languages and developed their skills set in order to work with confidence in the language or languages which they choose to pursue to GCSE or A Level.
Watch our MFL lessons
Watch our U4 Mandarin pupils engage in some role playing exercises: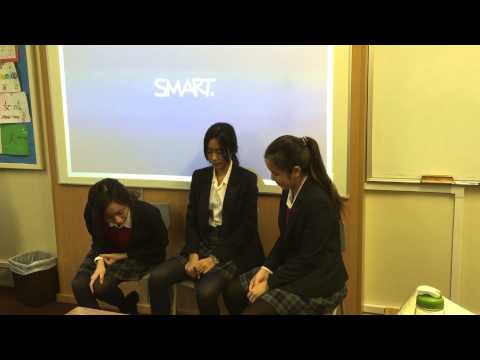 Extra Curricular Activities
Enrichment activities in modern languages inlcude an exchange programme to Toulouse for girls in the 4s and U4, an annual visit from a theatre company and a trip to the Christmas market in lille.  'Dragons in Europe' visit to give cultural and linguistic workshops to complement studies in Mandarin.  To enhance the teaching of Spanish and German, the girls may take part in trips to Madrid, Toledo and Segovia.  A trip to Berlin takes place during the GCSE years.  Sixth Form French language work experience to Saint-Malo in conjunction with Oratory School.